Rekanbola – Film "Trouble with the Curve" bercerita tentang Gus Lobel (Clint Eastwood), seorang pencari bakat untuk olahhraga baseball yang menjadi korban karena regenerasi. Orang muda lebih dipercaya karena dianggap dapat beradaptasi dengan sistem yang baru. Cara usang yang dilakukan Gus juga membuat klubnya merasa khawatir Gus tidak mampu lagi mencari bakat terbaik untuk klub.
Tapi Gus membuktikan degan pekerjaan terakhirnya, Gus hadir langsung ke North Carolina, untuk memantau salah satu pemain yang menjadi incaran banyak klub besar baseball. Ketimbang mengikuti jejak banyak scout yang mulai menggunakan komputer dengan berbagai aplikasi canggih untuk memantau perkembangan pemain, tanpa harus hadir langsung dilapangan. Pete Klein (John Goodman) yang merupakan boss dari Gus meminta bantuan kepada Mickey Lobel (Amy Adams), anak perempuan Gus.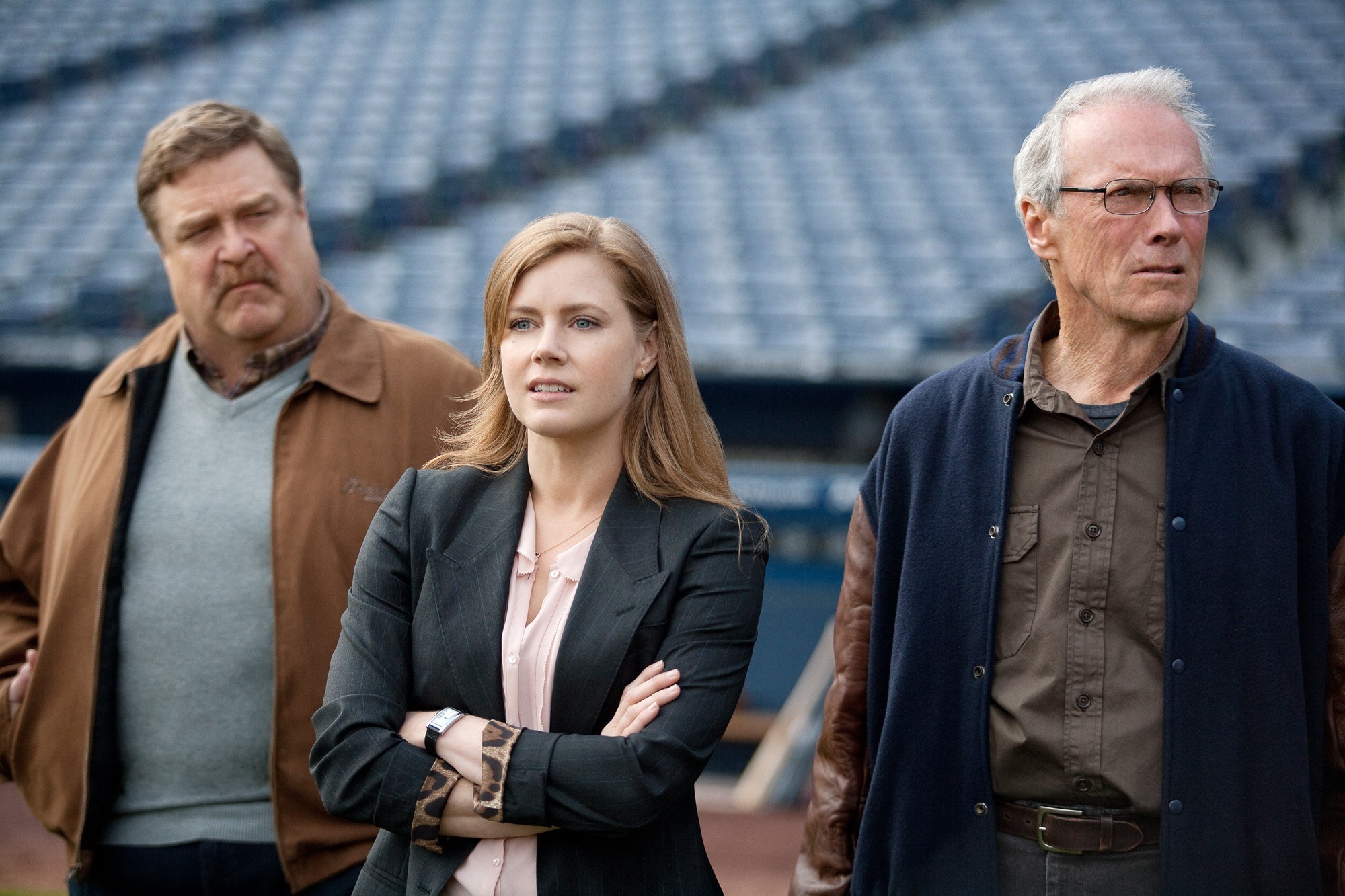 Mickey hadir di North Carolina, menghabiskan waktu bersama yang sudah sangat jarang mereka lakukan, dan menjadi sebuah perjalanan yang mengubah kehidupan mereka.
"Trouble with the Curve" adalah film bergenre Drama dan Sport yang dirilis tanggal 21 September 2012.
Disutradarai oleh Robert Lorenz.
Dibintangi oleh Clint Eastwood, Amy Adams, dan John Goodman.
Mendapat rating cukup tinggi sebesar 6.8/10 di IMDb.
(Sumber :tribunnews)